MUSIC STAND BANNERS - Embroidered & Screen Printed
Our beautiful embroidered and printed music stand banners are produced to a very high standard in a range of colours, with your logo, crest or text - all to your exact specification.
Our embroidered banners come complete with a fringe along the bottom and fixing is generally by use of velcro straps (alternative fixings are available if preferred).
Alternatively Banners can simply be screen printed with your logo, they can have a number of colours and logo. Our screen printed banners are extremely hardwearing and can be rolled up and wiped clean without affecting the printing.
A one-off charge will apply for all artwork digitisation. If you would like help with creating a logo or artwork for your banners, our design team will be pleased to help (pricing available on request).
Banner Size: 450mm wide x 450mm high or 450mm wide x 500mm high (pointed as below, or flat edge if preferred). Other sizes availble on request.
Please do contact us to discuss your Music Stand Banner requirements: T: 01580 893889 E: sales@whitebox3.com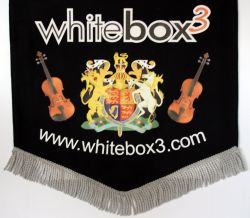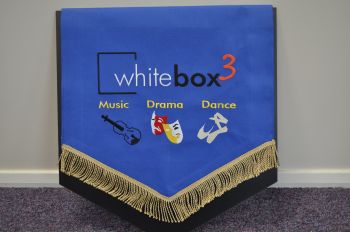 Printed banners (left) can be as ornate you like. Embroidered banners (right) are generally less detailed.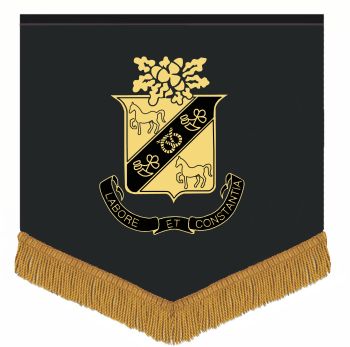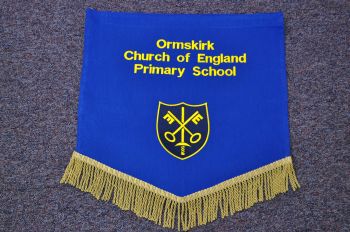 Embroidered banners above.
"Many thanks for the banners - we are absolutely delighted with them!" John Rowlands, Headteacher, Ormskirk Primary School